Thinkers50 Coaching Series Presents:
High Impact Coaching
Exponentially Increase Your Coaching Impact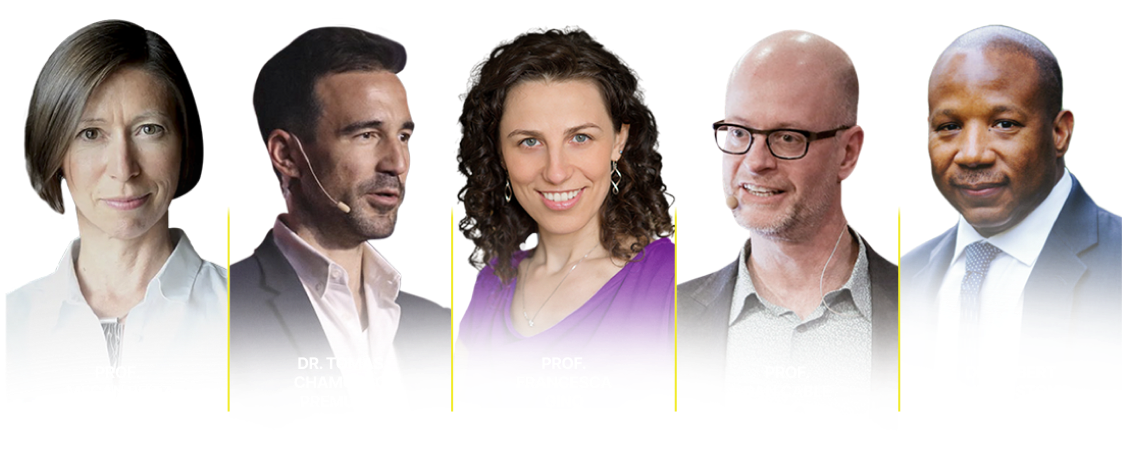 Professor of Leadership and Dialogue at Hult International Business School
Chief Innovation Officer at ManpowerGroup
Professor of Business Administration Harvard Business School
Professor of Organisational Behaviour at London Business School
Social Psychologist and Leading Expert on the Science Underlying Bias and Racism in Organizations
15 HoursLIVE Learning
5 ExpertFaculty Members
LIVEPracticums & Q&A
31 ICF CCEUs
Francesca Gino has delivered talks and presentations to the following audiences:







"Thinkers50 is the world's premier organization for management thinkers who are more interested in speaking to real business people than to academics."

Discover the new set of skills
clients need from today's coaches.
Your client's world has radically transformed. Their challenges are rising faster. Their time for coaching is limited. How can you ensure your clients thrive and not merely survive?
To be a successful coach you need to stay two steps ahead of your clients because as their guide, you can't play catch up.
What can you do to elevate your coaching?
How can you scale your coaching impact?
This is your opportunity to learn leading edge coaching techniques directly from influential thinkers in the coaching industry.
Coaching.com Presents:
High Impact
Coaching
A 15 hour LIVE course exclusively designed by 3 Thinkers50 and 2 Radar30 recognized top management thinkers of their fields.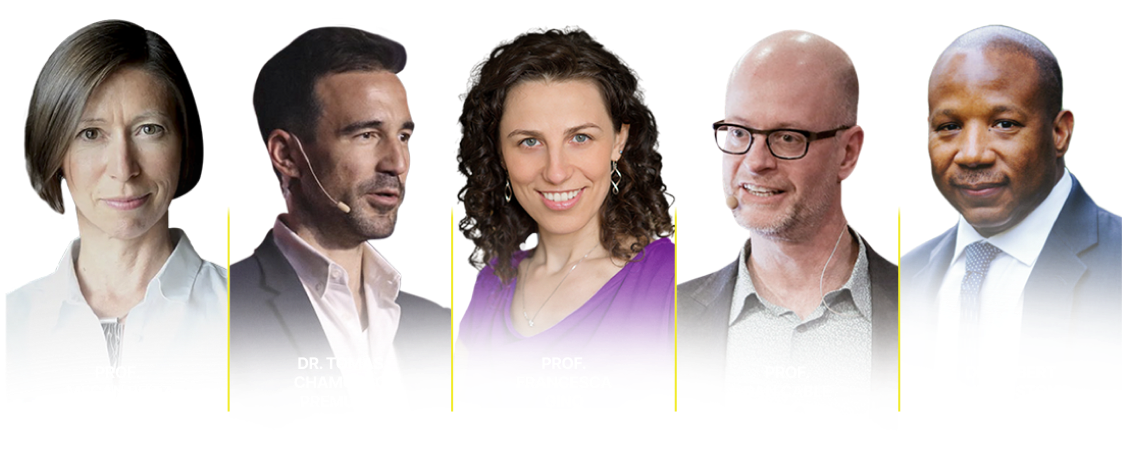 For the first time ever, Coaching.com and Thinkers50 have partnered with a powerful faculty of experts to create a course for coaches to increase their impact on clients.
High Impact Coaching is designed to shake up your approach to coaching to help your clients thrive.

These 5 visionary coaching experts will put the coaching techniques of tomorrow in your toolbox today.
Register For This Intensive 5
Month Course To Learn How To:
Create Client Resilience
Receive a set of tools and frameworks to help clients improve personal resilience. Coach them to cope with stress-provoking events while reducing adverse experiences and stress symptoms.
Identify and Predict Client Coachability
Understand how self-awareness, and responses to feedback signal different coachability levels, to better adjust your coaching for each client's individual needs.
Utilize Productive Disagreements
Discover the mindsets and language to use to capitalize on coaching opportunities inherent in disagreements, and better manage difficult client conversations.
Master Conversational Habits
Learn when to speak up or stay silent and when to listen or ignore.
Empower Socially Disadvantaged Clients
Gain a deeper awareness of the unique barriers that socially disadvantaged clients face in professional settings.
Leverage The Power of Diversity
Learn the benefits and challenges of diversity in organizations to help leaders create high-performing diverse teams. Develop coaching methods to guide your clients towards a more inclusive and equitable culture to yield a competitive advantage for their organization.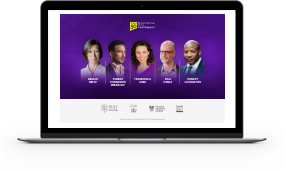 Here's what's Included in
High Impact Coaching
Each of the 5 modules include 2 live content sessions. The Enhanced course gives you access to live implementation, practicum and Q&A sessions to learn how to apply what you've learned.

LIVE Module Sessions

LIVE Q&A Sessions

Video Recordings

Audio Recordings

Session Transcripts

Session Slides
Live Practicums

Members Community
All course tools as well as recording and transcripts from live sessions are conveniently stored in your Membership Area. There, you can also enjoy peer support by connecting with other coaches in the course.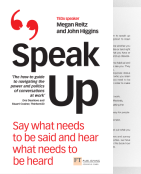 Join High Impact Coaching today and enjoy instant access to the first chapter of Megan Reitz's best-selling book Speak Up. This book will help you to understand the subtle elements that contribute to our holding back valuable ideas and observations.

Payment options available
30 - Day Money Back Guarantee
ore than 90% of attendees said they would recommend the Thinkers50 Coaching Series to a friend. We are confident that you will receive outstanding value too. That is why we are willing to provide you with a 30-Day Money-Back Guarantee from the start date of the Thinkers50 Coaching Series. If for any reason you would like to leave the program during the first 30 days, we will refund your payment in full.
Frequently Asked Questions
If your question isn't answered in the list below, please feel free to email us at support@coaching.com